CIJ The Centre for Independent Journalism, Malaysia (CIJ) is a non-profit organisation that aspires for a society that is democratic, just and free where all people will enjoy free media and the freedom to express, seek, and impart information. Areas of Work As a civil society group, CIJ actively advocates for broader space for expression and views and openness of information in Malaysia. We constantly give a perspective to issues in regards to freedom of expression, media freedom and ethical journalism through press statements, articles, and an annual review on the Malaysian situation. CIJ strives to fulfill the following objectives; Promote and defend the exercise of freedom of expression, Ensure good policies and advocating legislative change, Raise public awareness on freedom of expression/information to mobilize support for media freedom, expression and access to information & Facilitating marginalized voices through community media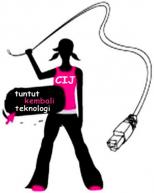 Previous campaign activities:
For TBTT 2010 CIJ conducted trainings for kindergarten teachers and sex workers in Malaysia. The group of kindergarten teachers known as 'Persatuan Guru Tadika' (PGT) learnt to create audio service messages on VAW. These audio service messages will be used as educational material to raise awareness among their community and parents of their students. The audio service messages make it easier for the teachers to safely communicate issues of VAW that are still seen as taboo or sensitive. CIJ also organized a digital story telling workshop for a group of sex workers from Pink Triangle Foundation, Malaysia. The objective of the workshop was to empower sex workers to reclaim their often silenced voices through technology. Six participants took part in this workshop and six of their digital stories are to be uploaded from Dec 2 right up to World Human Rights day on Dec 10 during the 16 days of activism together with images they created.