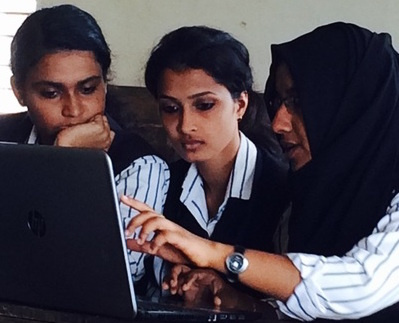 There are more than 1.3 billion women accessing the internet through devices like mobile phones, computers and tablets. Women are working, creating, chatting and debating online, but how visible are we? What tools and platforms are we favouring or developing? What other kinds of technology are we using?
Show us how you use technology. Are you a gamer who logs in while drinking your morning latte at the coffee shop down the street? Are you using community organising tools on your tablet during your evening bus ride? Do you spend your days looking through a lens and your evenings editing videos? Do you listen to feminist playlists on your laptop while developing open source apps? Are you out on the street recording interviews on your mobile for your local paper?
Snap a photo of yourself, your friends or your coworkers (with permission) using tech. Be creative! Capture a moment that tells a story about how you use tech. 
If you need to protect your identity, there are several options. Take a photo that leaves out identifying characteristics like your face and your tattoos or use a tool like ObscuraCam or GIMP to blur your identity or add a fun filter.
Tweet your pic at @takebackthetech or send it for us to share by emailing ideas@takebackthetech.net. 
This is our internet too. Take back the tech by showing how you use it!
*Image from SPACE's I-Install campaign in Kerala, India. 
http://www.space-kerala.org/