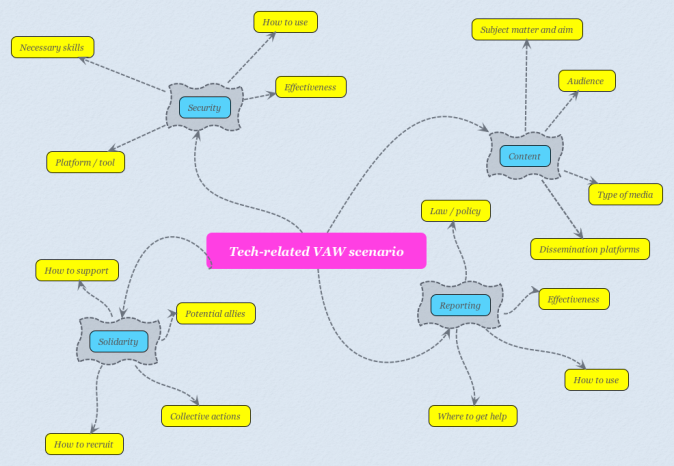 Wednesday, November 25, 2015
Take Back the Tech! offers digital safety roadmaps on
blackmail
,
cyberstalking
and
hate speech
in three languages, but what if someone needs information on trends and resources in their own community or faces a different experience? That's where you come in!
Use the template below to create a digital safety roadmap that works for your context, whether that means your city or school, migrant women or young bloggers, a common route to work or a popular gaming space. Simply download or copy the template, meet up with like-minded people and start exploring the paths of survivors in your community.
Have fun and use creativity in laying out your roadmap. Consider drawing or designing it instead of just using text.