DJ Azar : Track listing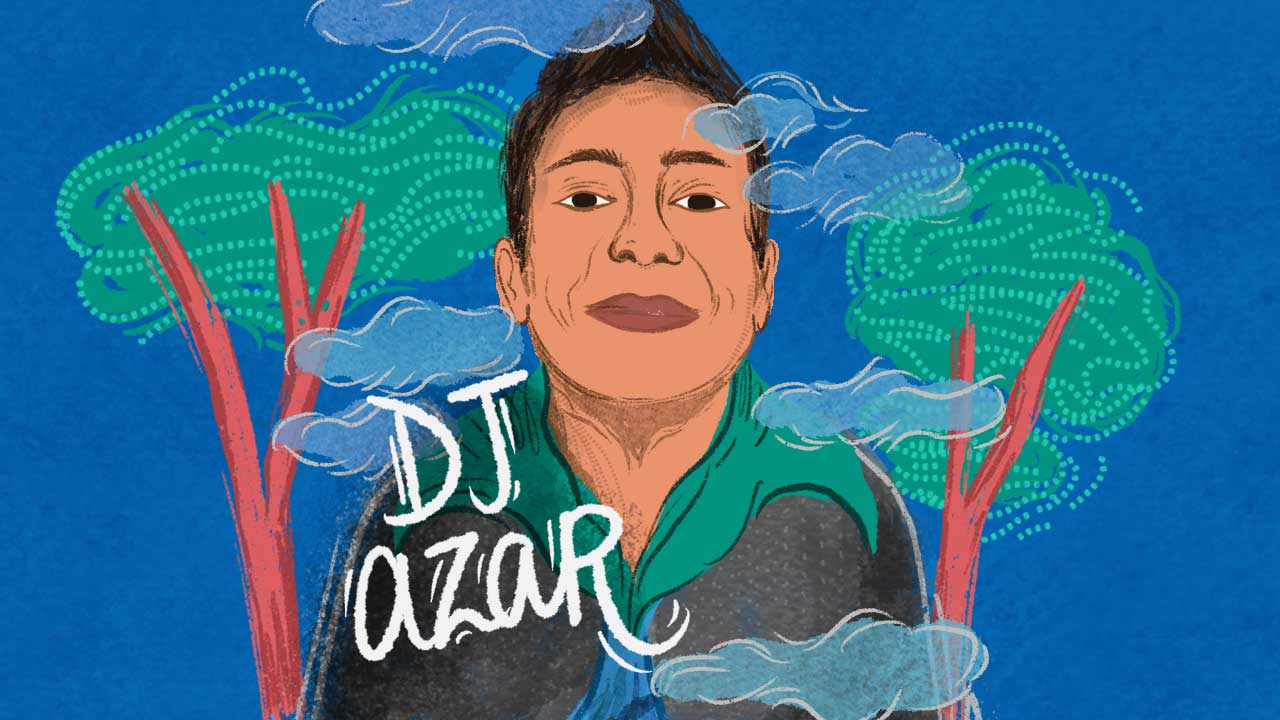 Bujrum | Welcome! I'm Azar Causevic (they/them) from Bosnia and Herzegovina. I want to honor all those before us who contributed making ourselves and our communities more resilient, compassionate and hopeful. I'm a queer feminist activist and one of the core team members of LGBTIQ+ association Okvir and Queer Archive project. I am passionate about queer spaces of love, memory, and resistance. I also do queer peer counseling. Besides that, I am an IT explorer, poetry and psychoanalysis lover.
Random things about me: I believe in connections and that love heals. I also love to get lost and rediscover bits and pieces of myself in the sky, hugs, dreams, sound, text, emotion, art. My favorite colors are turquoise, gray, black and white. I have a dog called Zen, but he is zen in his own way, just as we are.