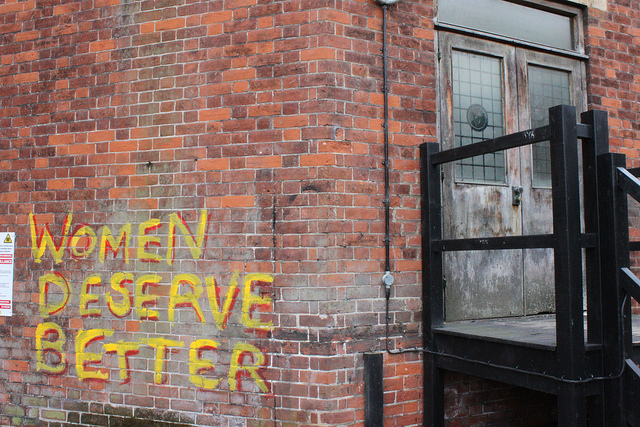 Image credit:
Devon Buchanan, Flickr CC
As a woman or non-binary person, have you faced discrimination in the tech industry? How did you find support? Did the experience change you? What advice do you have for other women, queer, and non-binary folks – or for the IT sector to help them get their act together? 
On 23 February tech companies and organisations will face a
Distributed Denial of Women
, a general strike to show how important women are to the tech industry. In support of this action, Take Back the Tech! wants to make sure the industry understands how to change the toxic culture that affects women and other marginalised people whether they are undervalued STEM students in India, underpaid social media report moderators in Morocco or sexually harassed engineers in Silicon Valley.  
Write about your experience, and we'll publish it on our site. Send the text or a link (with your permission, we can republish posts you've already written) to
sara.baker@takebackthetech.net
by 21 February. Alternately, you can register on the Take Back the Tech! site
here
and upload your post yourself. 
From the Distributed Denial of Women
website
:
"As recent distributed denial-of-service (DDoS) attacks have shown, by combining resources and working in tandem, the very infrastructure of the web can be brought to a screeching halt. We believe that without us the same effect would be felt rippling through every aspect of online life.
"We are calling on all women and non-binary people to stand in solidarity and pledge to stay offline, organize or join public gatherings, or stay home in protest of being constantly overlooked, undervalued, underpaid, and downright attacked for daring to demand basic dignity and respect."
Join in solidarity to take back the tech!
SaveSave