The Open Institute is a local non-governmental and not-for-profit organization. It presently runs five programs: Khmer Software Initiative, Women Empowerment for Social Change, Open Learning, Press Review publications and Lexicography. Our women program aims at promoting gender quality in which women can use their rights in a balanced manner and build capacity to become self-sufficient. The women program carries out three main activity:
Women's web portal, women.open.org.kh, in the Khmer language
ICT training for women's organizations and those who work on women's related issues.
Gender and ICT research.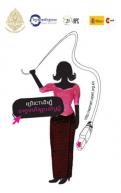 Previous campaign activities:
Women Program of the Open Institute
16 days Campaign 2008
In 2008, Women Program of the Open Institute has conducted several activities to participate in the 16 days Campaign. These activities:
In the cooperation with UNIFEM in New York, Bangkok and Cambodia, we have localized the template on Say NO to Violence Against Women for Women web portal: http://women.open.org.kh/23sayno/. 5065 signatures for the campaign have been collected with the cooperation of Youth organization, People Health Development. These signatures have been sent to UNIFEM in New York. UNIFEM will hand over the signatures to UN Secretary-General Ban Ki-moon in conjunction with the international Day for the Elimination of Violence against Women, 25 November 2008, to support his efforts. The report of the campaign will be disseminated on women web portal.
Moreover, 3 women forums on Reclaiming ICT to End Violence Against Women have been organized. The forums have been participated by the representatives of Ministry of Women Affairs, Senate, and Women's organizations, Research Institutions and media agencies. In each forum, there are two speakers who are the representatives of government and women's institution to present about their work efforts to end violence on women and their challenges in doing this work. The report of lesson learns and recommendations from the women forums will be presented to relevant Ministries and women's institutions. This report will also be disseminated in workshops, conferences, and through the availability of media agencies.
Additionally, we will participate with the other women's institutions in the 16 days campaign.