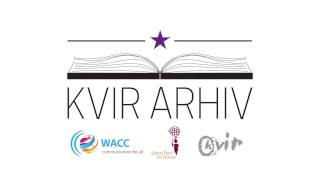 The struggle run by associations and foundations that advocate for women's rights is a struggle for all women because all women are equal. The important role in the fight for equality has Organisation Okvir. This organization recently launched "Kvir-archive" about the life and activity of LGBTIQ people in the history of BiH.From October 2016, the Association started working with LGBT * IQA people and activists from BiH and the region to document personal stories and memories of war, gender, sexuality and security of LGBT * IQA people.
They have begun the process of documenting personal stories about mutual relations, solidarity, action and resistance to war and ethnic-nationalist policies and practices in the war / post-war society in BiH and region.
These personal stories have been excluded from official narratives and are completely invisible to the public and to the LGBT * IQA community in B & H and wider, and therefore excluded. When they started to work on this archive, they set two central questions: How did the LGBT * IQA people survive the war? How did LGBT * IQA people show resistance during the war?
You can find digital stories, documentaries and personal stories on the archive's website.