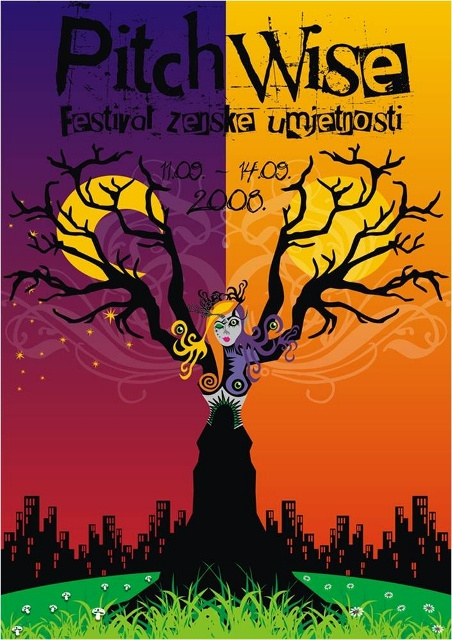 The Foundation Cure has been active for years. They cover all segments of women's action and their struggles in public space as well as in private life.
One of the most interesting projects is the Festival "Pitschwise", whose primary focus is female art and activism in Bosnia and Herzegovina.
Here are posters of Festival from different years.